NKN Bi-weekly Report March 2 - 18, 2019

Highlights
Final Push for NKN Token Swap from NEP-5 to ERC-20
Launch partner for DigitalOcean Marketplace
NKN Launches One-Click on Google Cloud Marketplace
First Winners of our NKN South America / Africa Challenge Announced
Coin Report by Nik Patel Ranks NKN 8 out of 10
R&D highlights
Github source code development progress
NKN testnet code development progress over the last two weeks is mainly reflected in nkn, nkn-cloud-image, tuna, and NchatDemo repositories and different branches.
| Pull Request | Commits |
| --- | --- |
| 8 | 39 |
The latest stable release: v0.8.0 was released on February 28th, 2019.
(https://github.com/nknorg/nkn/releases )
NKN Testnet v0.8.0-alpha
Remove the privilege of genesis block proposer and use past block producer when timeout. Mining is now fully decentralized!
Tons of improvements and bug fixes
The next major release will be NKN Mainnet v0.9 Beluga, due by end of March. An internal preview version is being tested on a separate devnet starting this week. It will be a non-compatible release: change from UTXO to balance model, change of elliptic curve in encryption algorithm, and etc.
NKN Mobile App
Our client development team is working on the NKN Mobile App v1, which is primarily a wallet that supports both ERC-20 (done) and testnet/devnet NKN tokens (in progress). So far an Android version v0.2 is being tested internally and by community core developers.
Community Development Progress
Community code development progress over the last two weeks is mainly reflected in nknx, nknwallet, and beacon (Instant Messenger) repositories.
| Pull Request | Commits |
| --- | --- |
| 0 | 72 |
nknx:
nknwallet:
beacon (Instant Messenger):
Final Push for NKN Swap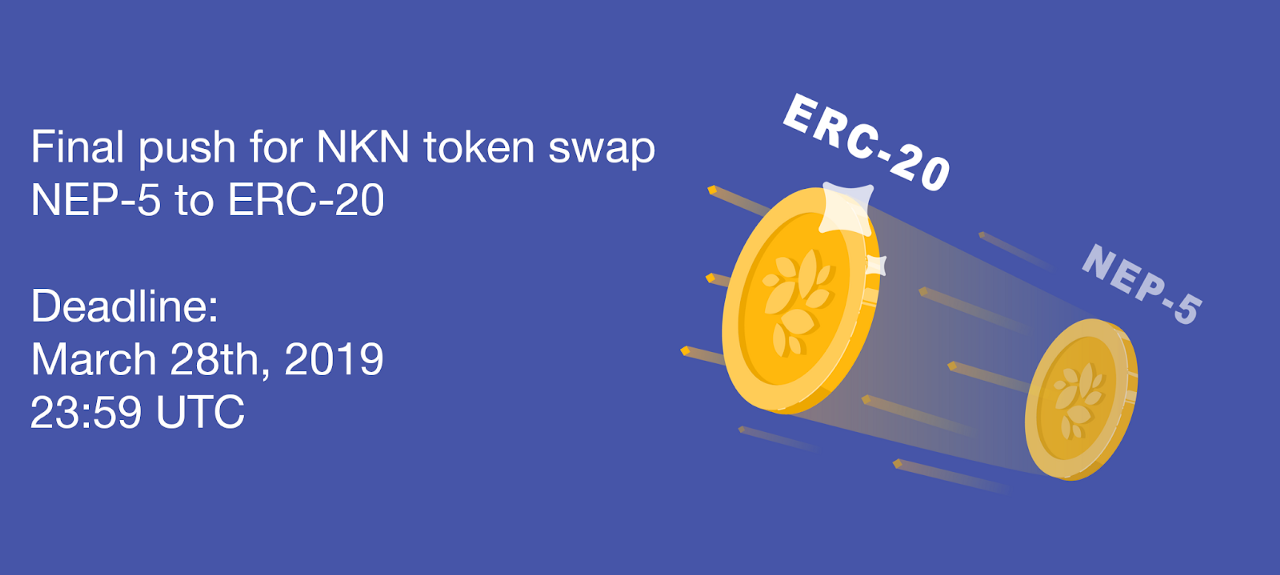 The final days of NKN token swap from NEP-5 to ERC-20 are approaching fast. The deadline for all token holders to swap their tokens is March 28th, 2019, 23:59 UTC. After this date, we will lock the NEP-5 smart contract so that no transfer will be possible after deadline expires. Don't delay, swap your tokens now!
Announcement:
Launch partner for DigitalOcean Marketplace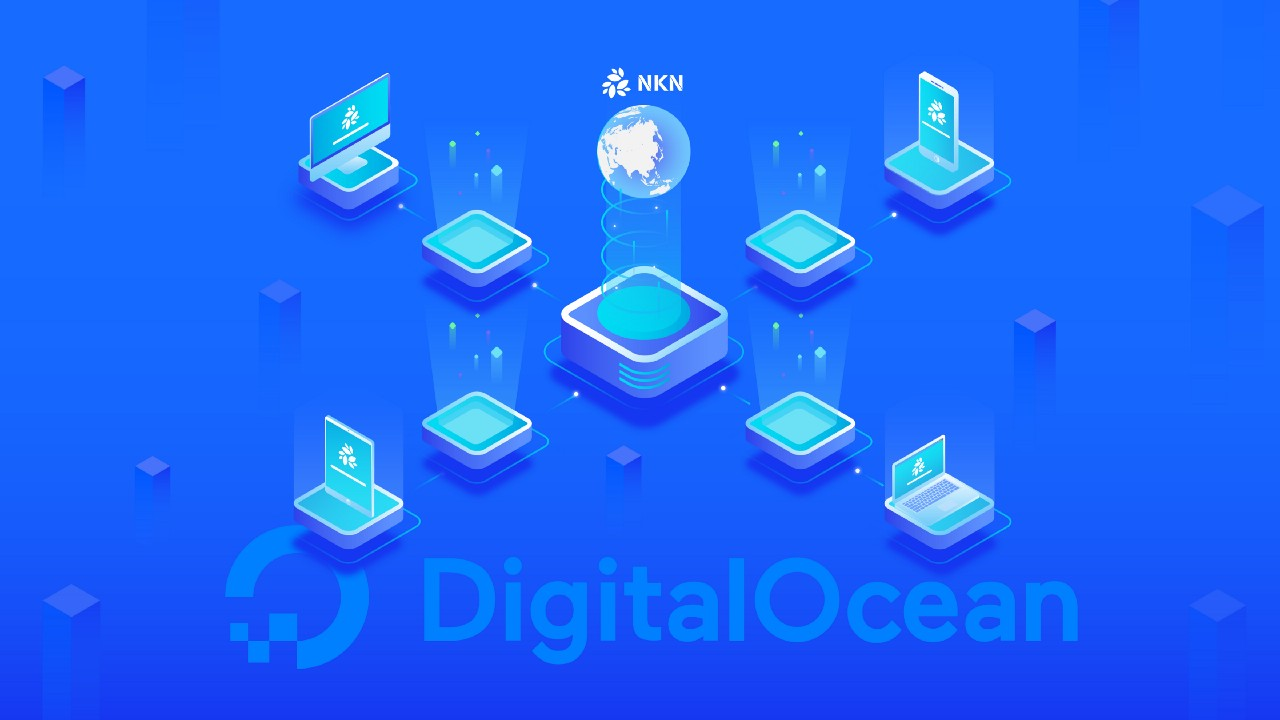 On March 5th, DigitalOcean officially launched their Marketplace for One-Click applications. NKN is excited to be a marketplace launch partner with DigitalOcean, and is the only blockchain project included at launch. With just 3 steps, you can have a NKN node running from the DigitalOcean marketplace in less than 5 minutes. A detailed tutorial and companion YouTube video are available to help you get started. Start running your own NKN Node today!
http://marketplace.digitalocean.com/apps/nkn-full-node?action=deploy&refcode=22cce5cb665c

One-Click to build a New Kind of Network node on DigitalOcean
One-Click NKN Full Node Video Tutorial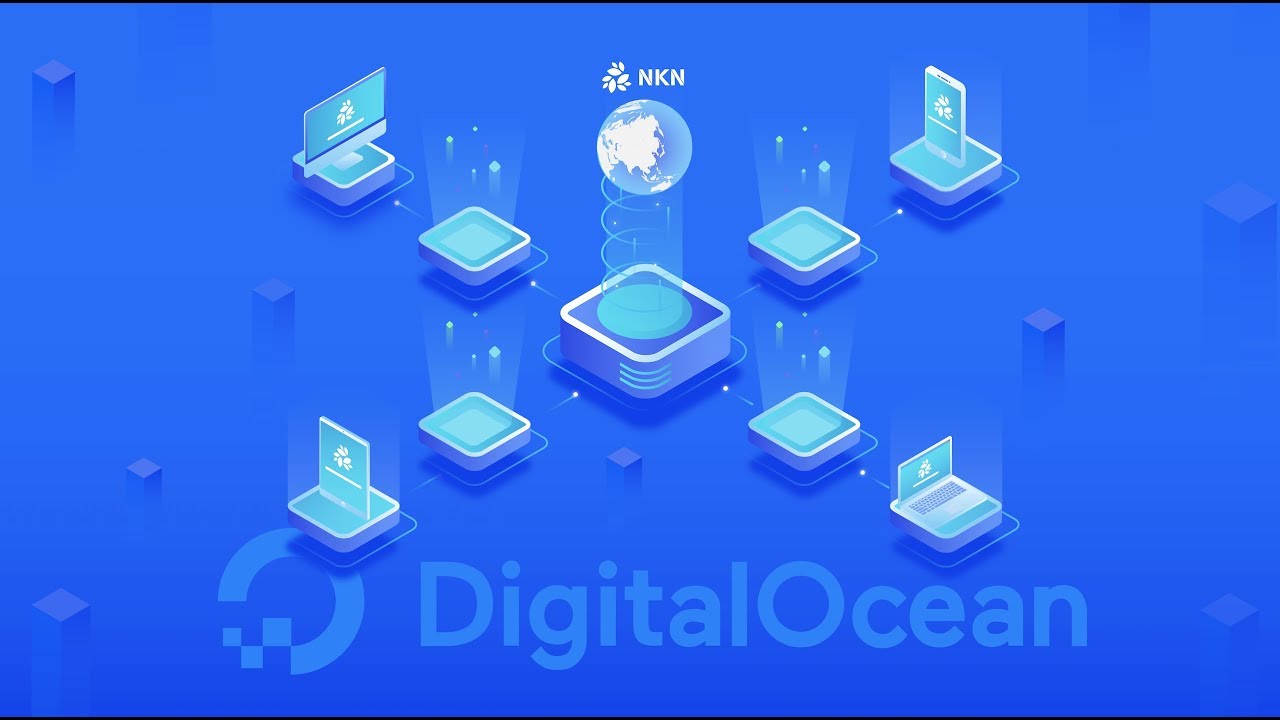 Using Packer to Create a 1-Click NKN Image on DigitalOcean
https://blog.digitalocean.com/using-packer-to-create-a-1-click-nkn-image-on-digitalocean
NKN Launches One-Click on Google Cloud Marketplace

On March 6th, NKN announced the immediate availability of its NKN 1-click Full Node on Google Cloud Marketplace. Users no longer need to fiddle with complicated installation and environment configurations. With just a few clicks, you can deploy a fully installed and configured NKN 1-click Full Node on Google Cloud. NKN is the only full node blockchain software approved by Google Cloud and officially supported by the project team.
In addition, NKN has joined the Google Cloud Technology Partner program. As a member of Google Cloud Technology Partner program, NKN has an opportunity to collaborate with Google on marketing activities including the upcoming Next '19, Google Cloud's premier annual conference.
View our Google Marketplace page and run your own NKN node today!
Announcement:
First Winners of our NKN South America / Africa Challenge Announced

On March 10th, NKN announced the first winners of the 2019 South America and Africa challenge. Congratulations to Dro of Colombia to be the first to win 250 NKN in our South America

Challenge and Shaun of South Africa to be the first to win 250 NKN in our Africa

Challenge. These challenges were launched to grow our community in these regions and help connect the next billion users.
There is still time. All you need is to run an NKN node in the qualified regions for at least 2 weeks and you could win 250 NKN. Join the challenge today!
Rules are available on our Medium post.
Coin Report by Nik Patel Ranks NKN 8 out of 10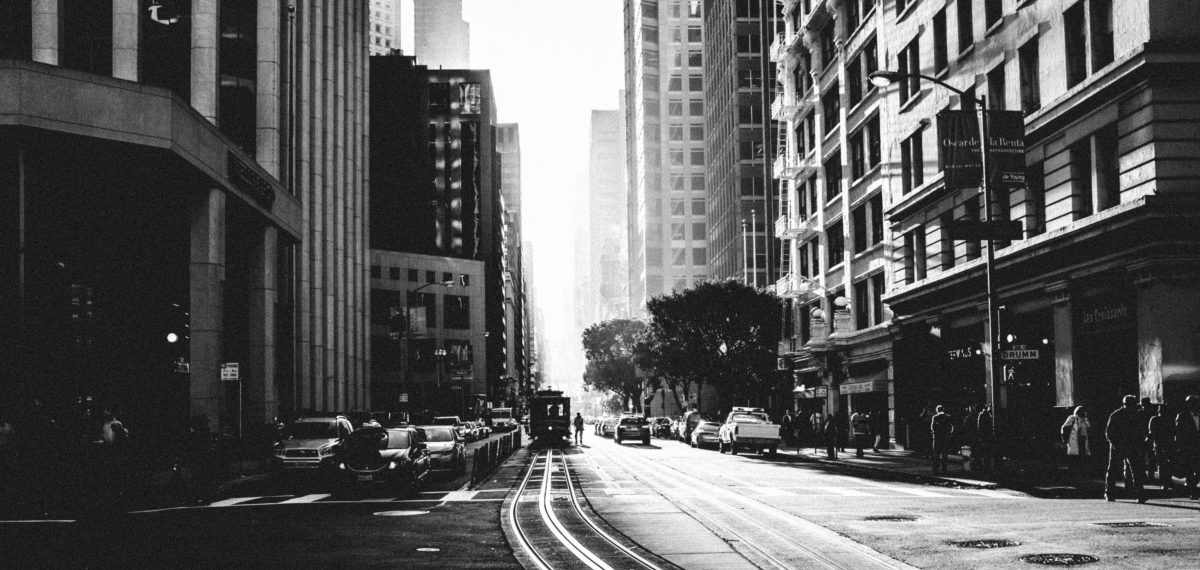 Nik Patel, author of top selling book "An Altcoin Trader's Handbook" provided an objective report on the NKN project on March 15th. The report rates NKN an 8 out of 10 and highlights NKN's active community, development roadmap and milestones, and trading analysis. For the full report, visit An Altcoin Traders Blog.
Community contributions
NKN community member ArturoLAnderson open-sourced his instant messaging application which supports file and screen sharing.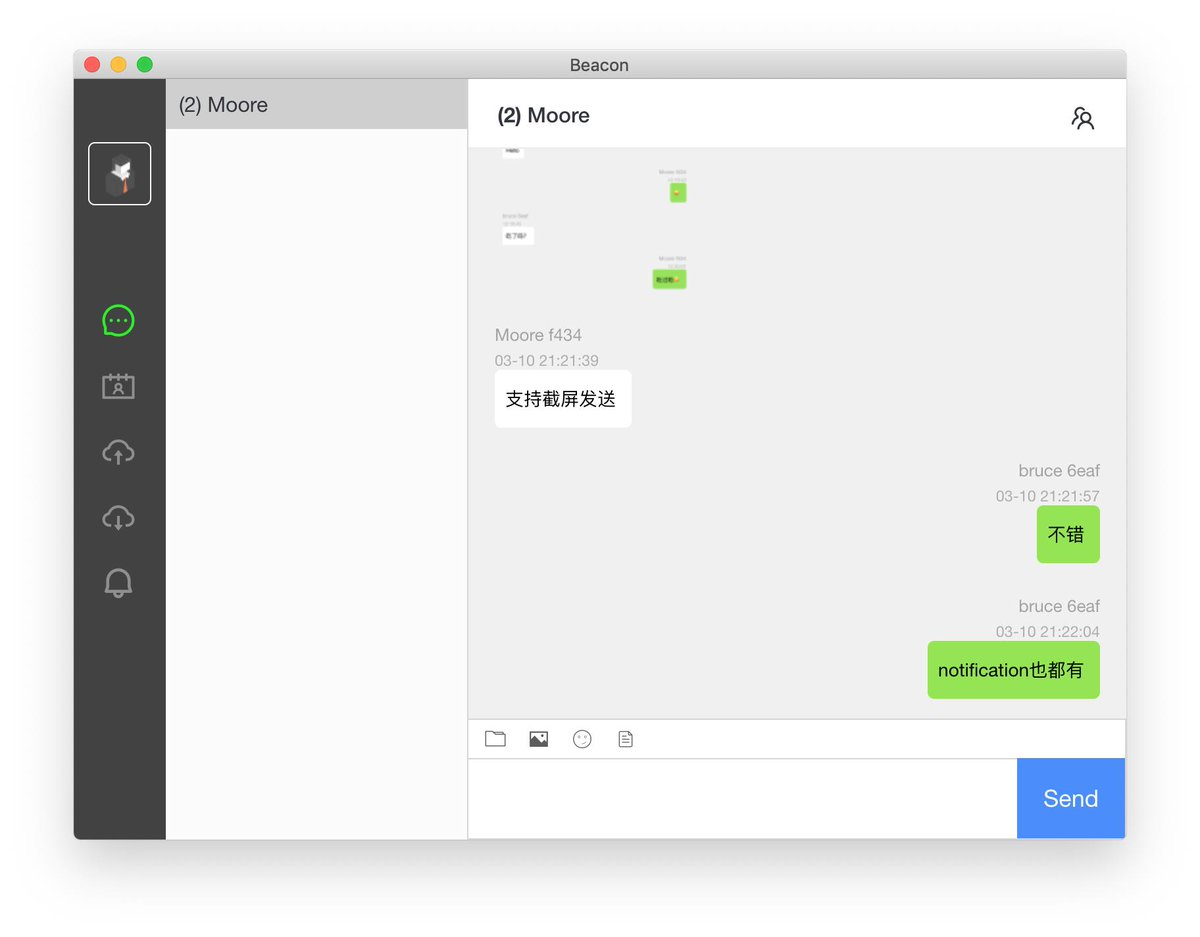 Community developer Allen built a NKN WiFi router firmware with graphic user interface based on OpenWrt.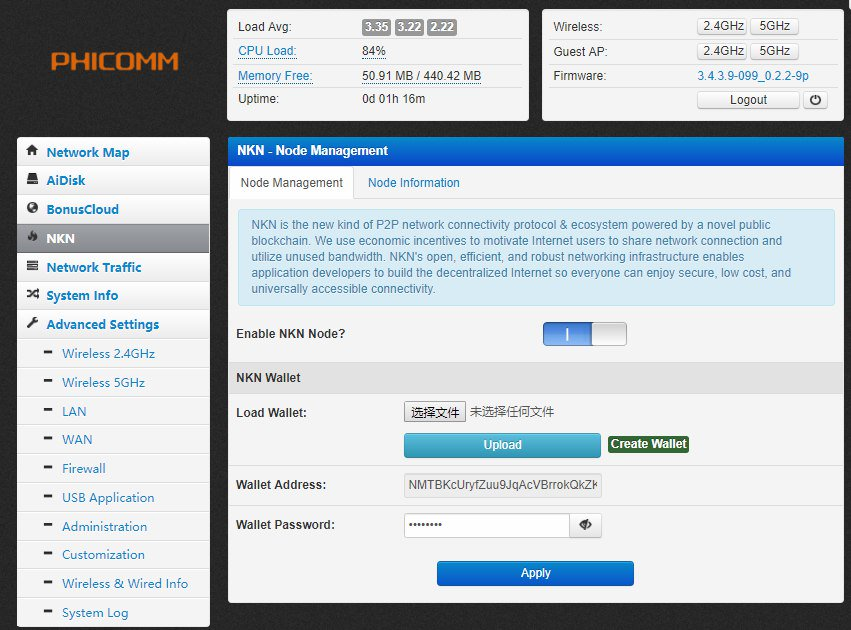 New version of the community driven desktop wallet released
About NKN
NKN is the new kind of P2P network connectivity protocol & ecosystem powered by a novel public blockchain. We use economic incentives to motivate Internet users to share network connection and utilize unused bandwidth. NKN's open, efficient, and robust networking infrastructure enables application developers to build the decentralized Internet so everyone can enjoy secure, low cost, and universally accessible connectivity.

Home: https://nkn.org/
Email: [email protected]
Telegram: https://t.me/nknorg
Twitter: https://twitter.com/NKN_ORG
Forum: https://forum.nkn.org
Medium: https://medium.com/nknetwork
Linkedin: https://www.linkedin.com/company/nknetwork/
Github: https://github.com/nknorg
Reddit: https://www.reddit.com/r/nknblockchain
Discord: https://discord.gg/yVCWmkC
YouTube: http://www.youtube.com/c/NKNORG
Summary

This text will be hidden