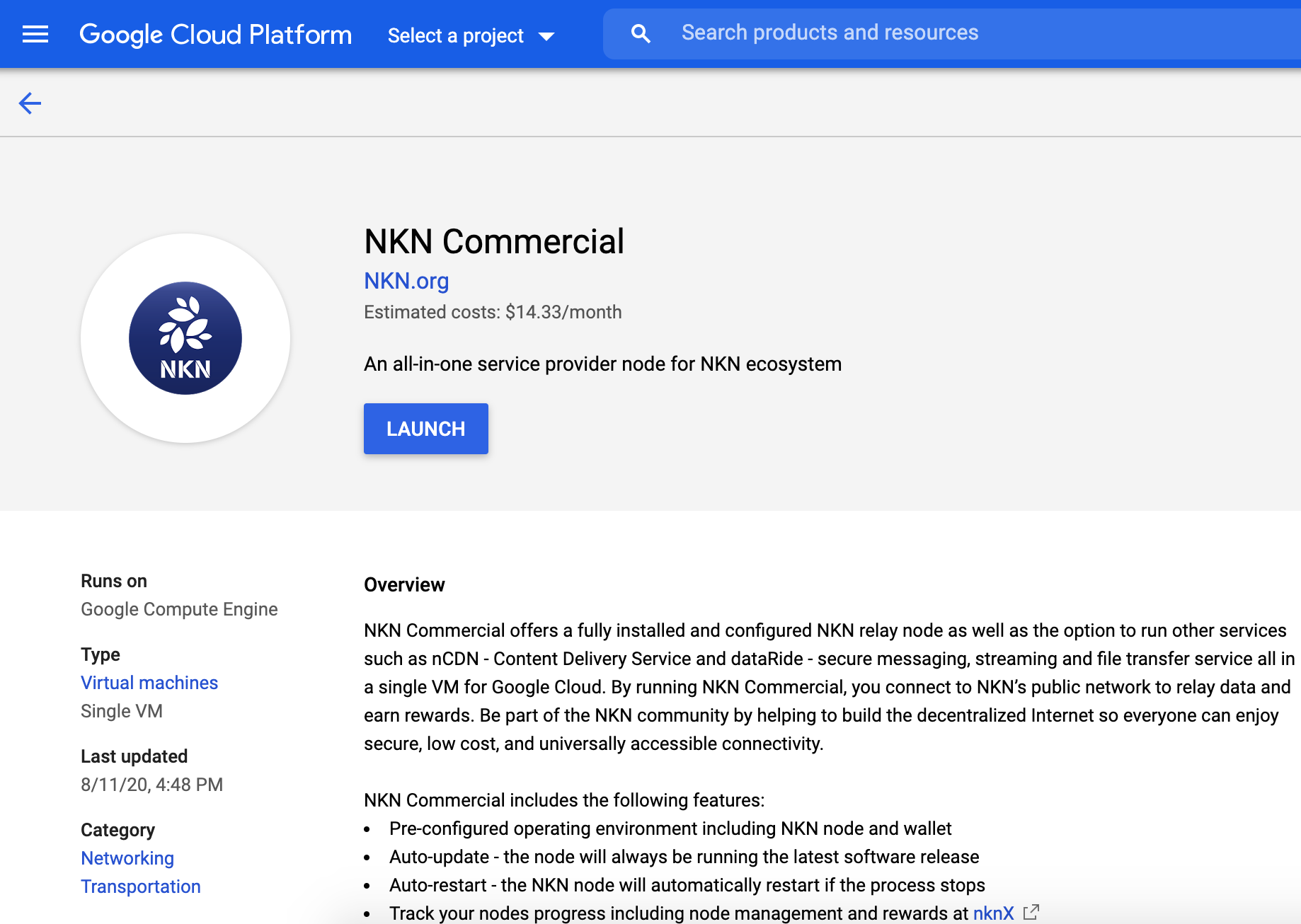 NKN Commercial is now available on Google Cloud Marketplace, as easy 1-click deployment.
https://console.cloud.google.com/marketplace/details/nkn-public/nkn-full-node
And it is easier than ever to deploy NKN Commercial on Google Cloud since it is truly 1-click:
no more copy past scripts
never need to touch command line
And now you can directly configure Beneficiary Address for NKN Commercial in the
deployment console.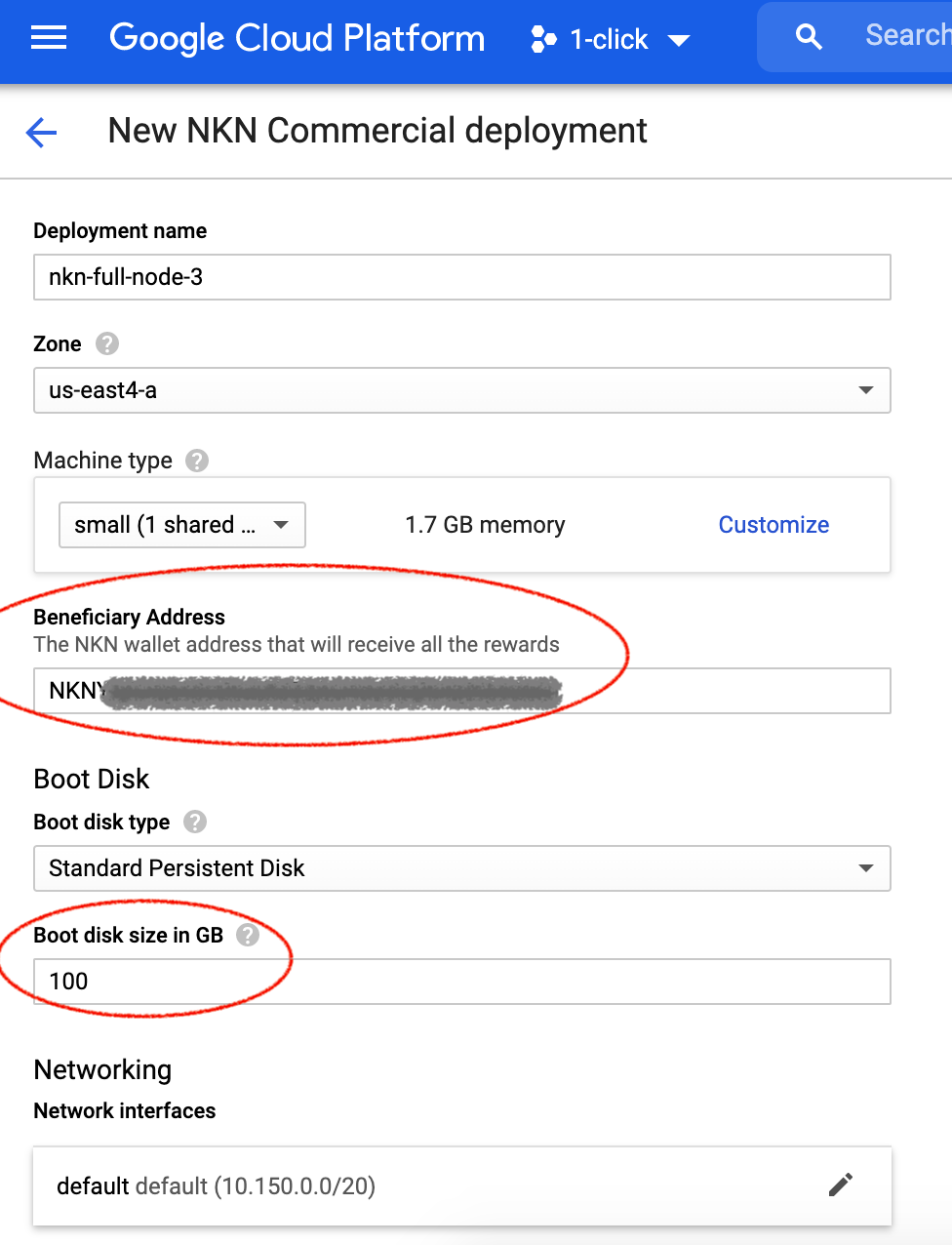 If you want to enable nCDN service, then it is advisable to choose 100GB or more disk space. Otherwise you can use the default 25GB.
Another change: by default all the ports over 30000 will be open to enable value added services such as dataRide/TUNA.
Happy NKN mining!