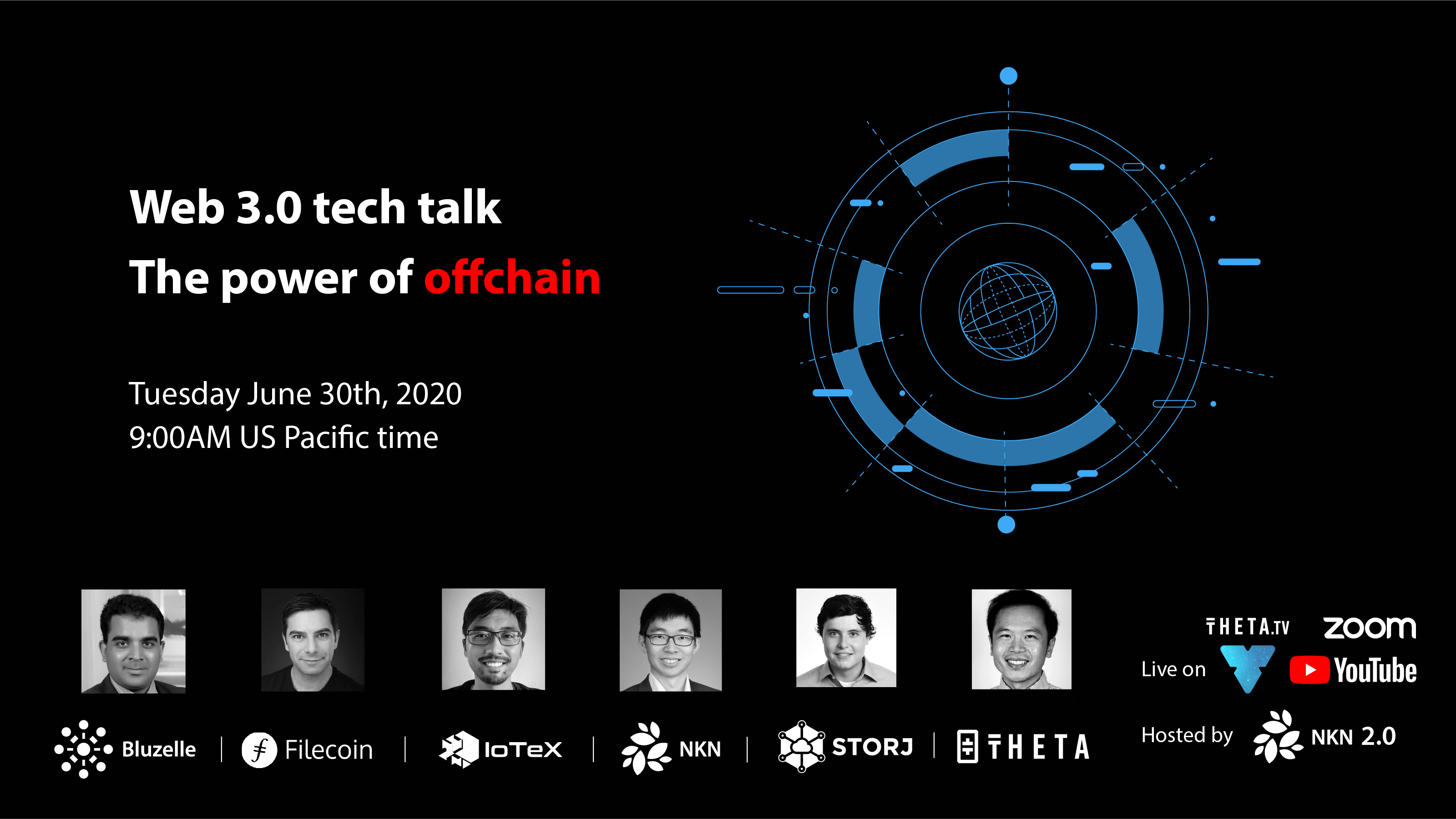 NKN is exciting about hosting our upcoming webinar, "Web 3.0 Tech Talk: The power of offchain" which will focus on commercial uses for blockchain based Web 3.0 applications that use offchain elements for performance and scale. We have a strong speaker lineup consisting of CTO/Tech Leads from: Bluzelle, Filecoin, IoTeX, NKN, Storj, and Theta.
Included will be an Introduction and short overview of the state of Web 3.0 applications and methods for offchain enhancements, followed by a brief explanation by 6 featured speakers (5-10 min/ea) sharing their own offchain use cases. The remaining time will be opened up for questions and we would like to hear from you!
Submit your questions for our panelists by replying to this post and we will answer as many as we can live during our Webinar: Tuesday, June 30th, 2020 @ 9:00am US Pacific Time.
Don't forget to register to watch live here.